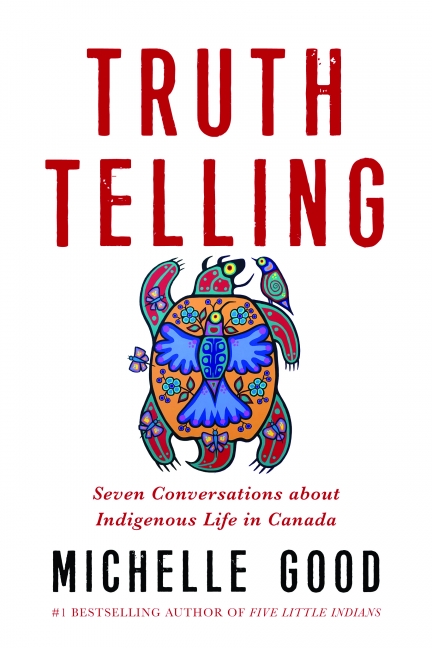 Join us for a T'Sou-ke Truth 4 Reconciliation book club discussion. We will be reading and discussing Truth Telling: Seven Conversations about Indigenous Life in Canada by Michelle Good.
A bold, provocative examination of Canadian Indigenous issues from advocate, activist and award-winning novelist Michelle Good. Truth Telling is a collection of essays about the contemporary Indigenous experience in Canada. From resistance and reconciliation to the resurgence and reclamation of Indigenous power, Michelle Good explores the issues through a series of personal essays. The collection includes an expansion and update of her highly popular Globe and Mail article about "pretendians," as well as "A History of Violence," an essay that appeared in a book about missing and murdered women. Other pieces deal with topics such as discrimination against Indigenous children; what is meant by meaningful reconciliation; and the importance of the Indigenous literary renaissance of the 1970s. With authority, intelligence and insight, Michelle Good delves into the human cost of colonialism, showing how it continues to underpin social institutions in Canada and prevents meaningful and substantive reconciliation
We will be meeting in person at the Sooke library in our Multipurpose Room. Please register using the button below and include your email address as we will send information to you via email.
Copies of the book are available to borrow at the Sooke library branch. Please inquire at the front desk.